Thank you for following God's leadership in your life and being obedient to the call of leading a Bible Study Group of friends and neighbors. This is a tremendous responsibility and privilege, and the Adult Groups Ministry team is here to support you on this journey. On this page, you will find answers to many of your questions about starting a group, as well as resources to help you.
What is a Group?
Groups serve as communities for people to 'do life together.' More than anything, Groups are where you can grow in your relationship with Christ while caring for each other. In Groups you have the opportunity to understand the Bible better, share life experiences, and pray with and for each other.
Groups come in a lot of different shapes and sizes. It may be 50 people meeting in a classroom on Sunday morning, or it may be a small group of 8-10 gathered in a living room one evening.
Groups are not defined by a particular size or by when they meet, but by the biblical community they develop.
What does it mean to be a Group Host?
If you have yet to join Brentwood Baptist, but feel the desire to invite a few neighbors, friends, fellow hobby enthusiasts, etc. to study the Bible for a few weeks, then being a group host is a great option for you. This could look like having a group together for a cookout or gathering for a focus study which are intentional opportunities to see if there is an interest in an ongoing group.
What does it mean to be a Group Leader?
Leaders are members of BBC who have completed orientation and signed a group leader covenant. Helping people experience biblical community where they grow, care and equip each other for the Christian life and leadership is a wonderful endeavor. Brentwood Baptist's leadership expectations include many biblical principles that are perhaps best summarized in our Group Leader Covenant.
Groups Handbook
Your next step is to meet with an Adult Groups Ministry team member. After you meet with an Adult Groups Ministry team member and are ready to move forward, you'll need to read the groups handbook. The kind of group you will be hosting, on campus or off campus, will determine the handbook you will need to read through. You can find links to both handbooks below.
Orientation
Your next step is to attend a Group Leader Orientation. Orientation is a dining experience in which you will share a meal with other leaders and discuss the principles of Groups and what success looks like. You will hear about methods and practices that will help you lead well and care for people in your Group. Orientation is also supported by timely videos, books, and our leadership website that will continually help you learn and develop as a leader. In Orientation, you can expect to receive and learn more about some of the following elements from the Groups ministry:
Training resources (books, videos)
A friend who is experienced in the Group Ministry team to answer questions
Support calls, texts and emails about Groups ministry and your own soul care
Curriculum suggestions
Community building ideas
Learn about membership at Brentwood Baptist Church
Getting Started
Build Relationships: Start by Hosting some friends and neighbors in an initial gathering and seek to establish a CORE group.
Coffee Time: Meet with 

an

Adult Groups Minister or Coach/Zone Director for your area.

 

Get Trained: Participate in a Group Leader Orientation and review the Groups Handbook.
Register: Register your Group so we know how it is going and how to pray and guide you.  

DxD

Time: The Brentwood Baptist DxD (Disciples multiplying Disciples) strategy is a pictorial representation of the Great Commission (Matthew 28:19-20). Jesus gave us this command: Go and Make Disciples. Then, we have three participles modifying that command: go, baptize, and teach. The DxD strategy highlights these in the terms of Going, Gospel, and Group.

To learn more about the DxD strategy, click here.

Huddle Up: Huddles are gatherings of 3-5 other group hosts and leaders where encouragement as well as sharing of experiences and ideas takes place.
Some Basics
Whether this is your first time leading a small group or your first time leading one in a while, we know getting started can lead to some questions. Check out these resources to get some tips, techniques, and thoughts about practical ways to prepare for your group.
How to Be Invitational

Start by praying for your friends, neighbors, co-workers, and anyone else you might invite to open to your invitation. Invite 3-4 of these friends, couples, neighbors, etc. to a group social. Explain to them why your group is hosting this event. This is an opportunity to share your vision for a potential bible study group. Hold this event on the same night of the week that you intend to host the group and have a calendar of meeting dates available to hand out. If you've decided on a study to start the group with, tell the group about it.
Inform the Adult Groups office that your group is open to new members, and we will activate your group on the website. Let us know your group's meeting time, date, and place and we will map your neighborhood to find other BBC members to invite to your group.
How to Raise Up a Co-Leader

One of the most important areas to develop people is through investing in a co-leader. By helping each member discover how to use their gifts, passions, and abilities for the kingdom, you are multiplying ministry. You need a co-leader for when you are sick, on vacation, working late, etc. to facilitate and lead the meeting for you. Investing in a co-leader is necessary for future growth of your group or to begin a new group.

Develop your co-leader by praying for them and spending time coaching them
Equip them to lead through increments of responsibility:

Crawl: Let them lead the ice breaker one session
Walk: Have them lead a section of the study a few weeks later. Meet with them later to discuss their experience and coach them for the next leadership opportunity.
Run: Be absent and let them lead the entire next study

Host a celebration event for anyone who leaves your group to start a new group with their friends, neighbors, or co-workers. This is God's way of growing His kingdom. Know that God will eventually move people to different jobs, cities, and groups. Our lives change about every three to four years; your group will too. Prepare for this change by developing a co-leader.
We would love to be able to pray along with you through this process. Keep us updated!
What Kind of Group Should I Lead?

BBC groups can come in different formats, from Focus Studies to LIFE Groups of varying kinds. If you're having trouble finding the group you should lead, contact one of the Adult Groups Ministry staff to talk through this process. (Contact information can be found at the bottom of this page)
What do you feel God calling you to lead? A men's group, women's, couples, singles, neighborhood, hobby/passion related, workplace, etc.? It is not about what the church or staff desire, but where God is leading you.
First Meeting Basics

Off Campus Groups

3-4 weeks before your first meeting, Pray and Prayer Walk your neighborhood for 2-3 friends/couples to invite.

We will send an 

invitation email

 to your BBC Neighbors, just tell us the best 

date

 and 

time

for your groups first gathering.

Watch for God at work in the relationships for which you have been praying.

Consider what you will 

discuss

. We provide questions from this week's sermon here.

Invite people: Email them time, date, address and zoom link (if meeting virtually).

Meeting in person? Prepare snacks, chairs, comfortable temperature, and a warm, smiling welcome.

Start and end on time to respect people's commitment.

On Campus Groups

3-4 weeks before your first meeting, prayerfully ask 2-3 other friends/couples to help you start this group.
We will send an invitation email to other BBC attendees who are not connected to a group. Just let us know the start date, time, and room number for your group's first gathering.
Watch for God at work in the relationships you've been praying for.
Consider what you will discuss. We provide questions from this week's sermon here.
Invite people: Email them the time, date, and room number.
Prepare snacks, drinks, chairs, a comfortable temperature, and a warm, smiling welcome.
Start and end on time to respect people's commitment and the group that will be using the room after you.

General Guidelines:

Maintain safety and confidentiality. Create an 

environment

 where people feel loved and can be heard.

Share the load: this is a group; everyone is important and has a role to play.

It is okay to 

say,

"I don't know, let me research that." You have a full staff team supporting you and your group.

Be respectful of what you 

don't

 know about a person. Life issues are often 

hidden, so refrain

from things that might trigger struggles or addictions in the past.

Communicate about childcare plans to ease 

parents'

concerns or questions.
If you have any questions or just need more information, please contact:
Matt Purdom – Adult Groups Associate Minister                        Jackson Short – Adult Groups Associate Fellow
[email protected]                                               [email protected]
615.324.6246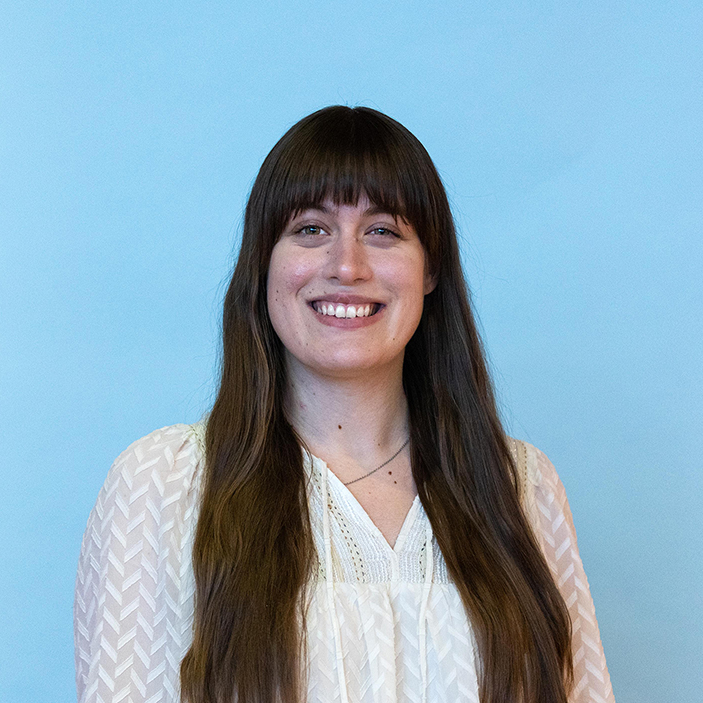 Beth Curtis – Adult Groups Administrative Assistant
                                                            615.324.6119