What is a Group?
Groups serve as a meeting place for group members to "do life together." More than anything, we wish our LIFE Groups to be a place where men and women can have an authentic encounter with Christ that results in spiritual transformation and movement towards a Christ-centered life.
Groups come in a lot of different shapes and sizes. It may be 50 people meeting in a classroom on Sunday morning, or it may be a small group of 8-10 gathered around a living room on a weeknight.
Groups are not defined by a particular size or by when they meet, but by the biblical community they develop.
What does it mean to be a Group Leader?
First of all, being a Group leader is a tremendous privilege and responsibility. Given the serious nature of this calling, our leadership expectations include many biblical principles that are perhaps best summarized in our LIFE Group Leader Covenant.
Download the LIFE Group Leader Covenant
Group Leader or Host Application
Your next step to leading or hosting a group is to complete this application. The one of our Adult Groups Ministry Team members will reach out to schedule a time to meet with you and your spouse.
Orientation
Orientation is a 4-session experience in which you will discover the principles of Groups and what success looks like.  You will practice methods and practices that will help you lead well and care for people in your Group. Orientation is also supported by timely videos, books, and websites that will continually help you learn and develop as a leader. You can expect some of the following elements of orientation from the Groups ministry:
Training resources (books, videos)
A friend who is an experienced Group leader to answer questions
Support calls, texts and emails about Groups ministry and your own soul care
Curriculum suggestions
Community building ideas
Orientation Preparation
Pray for who you would like to invite to your group. We suggest you have 4 couples or 6 singles whom you plan to invite before you attend your first orientation session.
Watch the Pre-Orientation video here.
Read over the Baptist Faith and Message (1963/1998)
Our church's statement of faith is the Baptist Faith and Message, 1963 edition (with 1998 Family Amendment). As a Group leader you will be expected to guide your Group within the bounds of this confession. Please click here to read a PDF of this document.
Getting Started
Whether this is your first time leading a small group or your first time leading one in a while, we know getting started can lead to some questions. Check out these resources to get some tips, techniques, and thoughts about practical ways to prepare for your group.
How to Be Invitational
How to Raise Up a Co-Leader
What Kind of Group Should I Lead?
First Night Basics
What are Small Groups?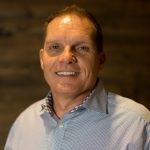 Eddie Mosley, 615.324.6251, or [email protected]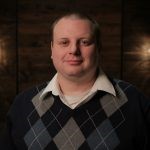 Paul WIlkinson, 615.324.6100, or [email protected]