What is a Group?
Groups serve as communities for people to 'do life together.' More than anything, Groups are where you can grow in your relationship with Christ while caring for each other. In Groups you have the opportunity to understand the Bible better, share life experiences, and pray with and for each other.
Groups come in a lot of different shapes and sizes. It may be 50 people meeting in a classroom on Sunday morning, or it may be a small group of 8-10 gathered around a living room on a weeknight.
Groups are not defined by a particular size or by when they meet, but by the biblical community they develop.
What does it mean to be a Group Leader?
First of all, being a Group leader is a tremendous privilege and responsibility. Given the serious nature of this calling, our leadership expectations include many biblical principles that are perhaps best summarized in our Group Leader Covenant.
Download the Group Leader Covenant
Group Leader or Host Application
Your next step to leading or hosting a group is to complete this application. The one of our Adult Groups Ministry Team members will reach out to schedule a time to meet with you and your spouse.
Orientation
Orientation is a 4-session experience in which you will discover the principles of Groups and what success looks like.  You will practice methods and practices that will help you lead well and care for people in your Group. Orientation is also supported by timely videos, books, and websites that will continually help you learn and develop as a leader. You can expect some of the following elements of orientation from the Groups ministry:
Training resources (books, videos)
A friend who is an experienced Group leader to answer questions
Support calls, texts and emails about Groups ministry and your own soul care
Curriculum suggestions
Community building ideas
Getting Started
Build relationships: Start by Hosting some friends and neighbors in an initial gathering.

Zoom with a Coach: a

one hour

preparation meeting with a trainer.

Coffee time: meet with 

a

 Adult Groups Ministry Zone Director for your area.

 

Get trained: a 4-session Leader Orientation to help you work out the bugs of leading a group.

Register your Group so we know how it is going and how to pray and guide you.

DXD

time: Disciples multiplying Disciples is BBC strategy to carry out the Great Commission (Matthew 28:19-20).

Huddle up: Huddles are gatherings of 3-5 other group hosts and leaders where encouragement as well as sharing of experiences and ideas takes place.
Some Basics
Whether this is your first time leading a small group or your first time leading one in a while, we know getting started can lead to some questions. Check out these resources to get some tips, techniques, and thoughts about practical ways to prepare for your group.
How to Raise Up a Co-Leader
First Night Basics

3-4 weeks before your first meeting, Pray and PRAYER WALK your neighborhood for 2-3 friends/couples to invite.

We will send an 

invitation email

 to your BBC Neighbors, just tell us the best 

date

 and 

time

for your groups first gathering.

Watch for God at work in the relationships for which you have been praying.

Invite people: Email them time, date, address and zoom link.

Meeting in person? Prepare snacks, chairs, temperature, and a warm, smiling welcome.

Start and end on time to respect people's commitment.

Consider what you will 

discuss

. We provide questions from this week's sermon here.

Guidelines:

Maintain safety and confidentiality. Create an 

environment

 where people feel loved and can be heard.

Share the load: this is our group everyone is important and has a role to play.

It is okay to 

say,

"I don't know, let me research that." You have a full staff team supporting you and your group.

Be respectful of what you 

don't

 know about a person. Life issues are often 

hidden,  refrain

from things that might trigger struggles or addictions in the past.

Communicate about childcare plans to ease 

parents'

concerns or questions.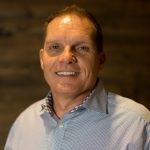 Eddie Mosley, 615.324.6251, or [email protected]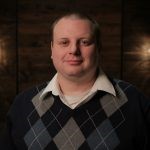 Paul WIlkinson, 615.324.6100, or [email protected]