Unit: Learn and Tell
Session Title: Paul's First Journey
Life Point: People should tell the World about Jesus
Unit Verse: "Go into all the world and preach the gospel to all creation." Mark 16:15
Weekly Bible Verses: "Go into all the world and preach the gospel to all creation" Mark 16:15
Bible Passage: Acts 13
Extras from LifeWay (GREAT Ideas Here): http://blog.lifeway.com/biblestudiesforlife/leaderextras/by-age-group/
Craft: Time to Tell Clock
This craft is pretty simple. It would be just finding cds to use whether it be blank ones or used ones. You could use the verse to write on there or a simplified part of the verse. You could also add a ribbon to be able to hang the clock.
Click Here for more information.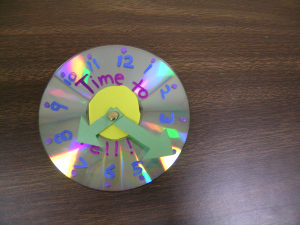 Craft: Cards for Missionaries
Find out the names of some of the missionaries that your congregation supports and share facts about their work with the students. You might write notes or send a picture of your class to the missionaries.
Click Here for more information.
Craft: Mission Flags
This would be a good way to remind the students of the different places to pray for. You don't have to do just countries but could use state flags as well.
Click Here for more information.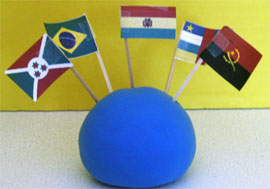 Game: Telephone
A classic game that is about telling people. This would be a great game to help drive the point about telling people but also making sure your message is clear so it does not get messed up between people
Craft: Speak the Truth Megaphone (1st and 2nd)
Make a paper megaphone that helps kids to remember to always speak the truth. There is a die-cut for a megaphone in the preschool resource room. You can have the students decorate the megaphone with stickers or rhinestones. You could also have them draw places that might be hard to talk about Jesus. Of course have them write their memory verse, speak the truth on the megaphone.
Craft: Telling Others about God License Plates
The lesson attached does a great job of explaining how to do this activity. It is a great way to show children how we can tell about God everywhere we go just like personalized license plates tell us about people who are driving the cars.
Click Here for more information.