BBC's Reboot Combat Recovery ministry will again offer the Reboot support class to veterans of our military services at Operation Stand Down on 12th Avenue South in Nashville.
We've been pleased to graduate more than 50 men and women veterans from a BBC ministry which addresses Post Traumatic Stress, depression and spiritual wounds.  Graduates have gone on to re-connect with their families, find employment and move toward personal stability because the Reboot course has given them biblical answers for the wounds of war.
BBC Life Groups have provided an evening meal for the Reboot class meetings over the past couple of years.  The attendees have told us that the great meals we have served mean so much to them that someone cares enough to provide them with a hot meal on Wednesday night.
The BBC Reboot Combat Support Steering Committee appreciates your contributions to these veterans and would like to ask if your Life Group would provide a meal or funds for a meal.
Bob McReynolds coordinates the meals for Reboot students and would be pleased to come to your Life Group to talk about this important ministry to our veterans.  We hope you'll consider making this valuable contribution to the men and women who have served our country in uniform.
To learn more about Reboot and its ministry to our veterans, please visit this website page.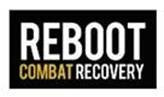 DonCaldwell
615.776.2546 (home)
615.974.7353 (cell)